Ooma Login with Default admin user router setup, security, and password–
For small businesses, homes, and mobile users, Ooma telo enables Voice over IP calling using an Internet connection to accommodate a variety of communications solutions. You need an Ooma login to change your wireless password and other credentials if you use the Ooma telo smart VoIP service to make international calls over the internet.
Ooma offers a variety of devices, including the Ooma base station and Ooma air. If you own any Ooma products, such as the Ooma Telo 2 VoIP or Ooma Telo Air 2, you must first establish an account on myooma.com to use the service.
The user guide for logging into the Ooma phone service using the default Ooma login settings is available to you on this page. Ooma Office Manager, which will manage all of your official VoIP Phone services, must be logged in to use the Ooma Business service. If you have the Ooma activation ID and device ID that are present on the products, you can only add the device to the office manager.
👉Also Read-How To Restore Ubiquiti UniFi Security Gateway to the factory default configuration
How to Login Ooma Telo VoIP Phone- Ooma Login
Follow The Steps For Ooma Login, Ooma Telo router setup & security
Total Time: 10 minutes
Login to Ooma Telo Base station
Two RJ 45 Ethernet ports and two RJ11 telephone ports are present on the Telo unit for phone connections.
➡The unit packaging includes an adaptor for powering up the device.
➡For internet connections, connect the router's wire to the Ooma Telo's Internet port.
➡Use an RJ45 LAN cable to connect the Ethernet connection on your computer or laptop to the Telo Home network port.
➡Set the LAN IP settings on your computer or laptop to DHCP mode.
➡For voice calling, connect the phone to the Line 1 and Line 2 ports.
Ooma Telo's default login settings
Ooma login URL and IP addresses are http://setup.ooma.com and http://172.27.35.1 and 192.168.1.1, respectively.
Password for Ooma Telo login: Unknown
Username for Ooma Telo login: Unknown
To manage Settings, log into the Ooma Telo Web interface.
Open a web browser and type http://172.27.35.1 into the address bar to access the Ooma default login page.
Wait a few seconds for the settings page to load.
After logging in, you may manage WIFI, LAN, and other configurations on the settings page.
Change the network name and password for Ooma Wireless
To safeguard your phone system and internet, you must update the factory-set WIFI SSID and password on your Ooma Telo base station.
➡Select Wireless from the menu on the left.
➡Ooma WIFI name modification via Wi-Fi SSID network
➡Security Code for Wi-Fi: WPA2PSK AES
➡Set a password for the WIFI network on your Ooma Telo device.
You can factory reset the device by following a few simple steps if you are having any problems logging in to the Telo unit web interface because you forgot your Ooma login password or your login IP address changed.
 Factory reset Ooma Telo
The Ooma Telo phone system lacks a straightforward reset button like a typical WIFI router.
However, according to official Ooma Support instructions, you can reset Ooma to factory default using a specific key combination.
Ooma Telo reset procedures
➡Turn the Ooma Telo device off, wait 15 to 20 seconds, then turn it back on.
➡When the logo begins to glow red, press and hold the "Stop" and "Trash" buttons simultaneously.
➡Next, the logo should alternately flash blue and red.
➡When the logo turns solid blue, let go of the "Stop" and "Trash" keys. then, it pauses for about 25–30 more seconds before moving on to the following action.
The play button light will become amber and the logo light will turn off during this procedure. Wait and do not turn off the power otherwise, the factory reset will not work.
➡The line 1 and line 2 buttons become blue, followed by the trash and envelope buttons in the next row, and then the runway lighting on the bottom row, indicating that the Telo device has been factory reset and restarted automatically.
The Ooma Telo firmware will be erased after the restore process is complete, allowing you to re-access the device using the factory default Ooma settings.
Supply:
Tools:
Materials: Software
How can I contact customer support in case of any issues?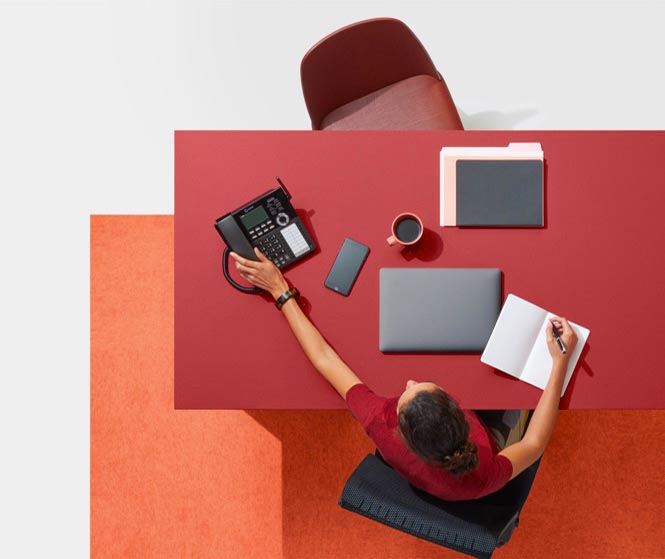 Ooma Customer Support
Average Waiting time: 10 minutes.
You can contact Ooma support at the numbers listed below, according to 45757 users of bill payment online.
Does Ooma Telo offer an online bill payment facility?
Ooma Online Bill Pay
All of its users have access to an online bill-paying feature, and it offers a variety of bill payment options. You have three options for paying your bill: online at the Ooma website, by mail to the processing center, or in person at any place that is authorized. Additionally, it gives you the choice to create alternative payment plans and set up online automatic bill payments. Online customer service and account cancellation are other options.
Here is the information you need to make your payment whichever you prefer:
➡Online: Visit http://www.ooma.com/, log in to your account, and make a payment there.
➡Send a cheque by mail to 1840 Embarcadero Road, Palo Alto, CA 94303. Call the customer support line at 888-711-6662 for confirmation before sending the payment.
➡By phone: Make a payment using the automated system. It can be reached at 888-711-6662.
➡Pay in person at any of the customer service locations across the country.
FAQ– Problems With Ooma Telo Login Solutions
How To Find The Ooma Telo Router Login IP?
Since the Ooma Telo Router is a network device, the first step is to make it visible to the internal Wi-Fi service or domestic internet device. Find the Ooma router's IP address, which is either 192.168.1.1 or 172.27.35.1. If neither address works, a different option to try is setup.ooma.com.
It's time to verify that the router has been found now. After ensuring neither machine has firewalls or proxies that would impede its detection, turn on the router and connect it to the internet. To ping the IP address, open the command prompt on your computer. You must reply to one of the two addresses shown above.
What If The Ooma Account Password Is Lost or Forgotten?
Passwords that are lost or forgotten can be annoying. The password recovery process for Ooma is safe, but it's also quick and effective. The user can choose "reset it" on the Ooma login page to change their password. Ooma will send an email to the address entered during registration in a matter of minutes. To recover access to the account, follow the instructions in the email that will be sent to you.
Don't Have An Ooma Account?
To get started, new users who don't already have an account should click the "activate new account" option. The activation code that came with the Ooma Telo device will then need to be entered by users. To log in and make selections and changes to the account, enter the information supplied when creating the account.
How To Login to the Ooma Telo Router?
➡Open your web browser and enter the default IP address 192.168.1.1 in the address bar to access the Ooma Telo router.
➡The router login page with two text fields where you can enter a username and a password should now appear.
➡The default username and password for your Ooma Telo router are both unknown.
Enter the username and password on the router's login page, click "Login," and the Ooma Telo router control panel should appear.
➡Additionally, there's no need to panic if you changed the Ooma Telo login or Ooma Telo Router Password and then forgot it because you can simply reset the Ooma Telo router by pressing and holding the reset button with a clip.
Ooma Telo Quick links:
http://192.168.1.1- LINK
http://172.27.35.1- LINK
The default username for Ooma Telo: unknown
Ooma Telo Router Password: unknown
How to Change Ooma Telo Default Login and Password
The first and most important duty is to change the Ooma Telo router's Default Login and Password to something more private and secure since network security is crucial.
Tips for Ooma Telo Router Password:
➡For your Ooma, pick a password that is difficult to guess and that only you can remember.
➡For you to never forget it, it should be something special like &iaterawmeat. Ever
Defend it
➡The degree of security on your Ooma Telo router directly relates to the intricacy of the password and the effort put out to safeguard it.
A password for your Ooma Telo router that you can remember should be provided (usability first). Of course, you can use Greek, Latin, special characters, and integers to create a powerful hash password.
But in the end, you'll just write it on a sticky and stick it to the router, which is pointless. Here's an illustration firstbunkofcollege9080
How To Update router firmware in Ooma Telo and turn on Automatic Updates?
Router software frequently has serious flaws and security holes; Identify any known vulnerabilities in your router.
You should always keep your Ooma Telo router updated by enabling Automatic Firmware Updates. By logging into your Ooma Telo router, you may find the section that contains Automatic updates and switch it "ON" to enable automatic updates.
Even if the router has auto-update, you should occasionally check to make sure it is active and the router firmware is current. Consider switching to a "newer" router if the maker of your router hasn't provided any firmware updates in the previous three to five years.
How to boost Ooma Telo Wi-Fi and overcome connectivity issues?
1. Select the ideal location for the Ooma Telo.
The ideal location is ideal for both romance and your router! Keep your Ooma Telo router visible and away from walls and drapes to receive the optimum signal and network connectivity.
2. Choose a Good Wireless Channel on your Ooma Telo Router Instead of Auto
You might see occasional auto-channel failures, but trust that you are more intelligent than the Ooma router! Find a smooth WIFI channel as opposed to using what the router suggests. This would guarantee that your signal doesn't obstruct your neighbors' signals.
On a computer running Windows, you may view the channels that nearby Wi-Fi networks are using.
➼Click Start and enter "cmd." Open the command window
➼Type netsh wlan show all at the command prompt.
A list of all nearby wireless networks and the channels they are using will be displayed. Select the channel with the least interference rather than choosing "Auto" as the control channel.
3. Check Ooma Telo's frequency
The most frequently utilized band on an Ooma Telo would be 2.4GHz; however, upgrading to 5GHz would produce greater results! However, it depends on your device; if you're using an outdated model, you might need to go back to the traditional
4. Hardwire media streamers and gaming consoles into your Ooma Telo rather than WIFI
Since you might not be moving your TV around the house, there is no need to connect it to Wi-Fi because gaming consoles and media streamers function better when connected via an Ethernet connection of an Ooma Telo. The video streaming and gaming consoles overburden the network with data.
This implies that you should if at all practical, think about hardwiring (using Ethernet cable) the devices that have a propensity to use a lot of bandwidth. If you can hardwire the bandwidth hogs, it can increase the speed of your Ooma Telo network, which can somewhat defeat the point of having wireless networks.
5. Timely restart Ooma Telo
Here's something crucial to remember! Please restart your Ooma Telo router as scheduled. Even though routers are designed to operate continuously, most problems may be resolved with a few easy adjustments, such as routine power cycling (a fancy way of saying removing the power cord and inserting it back in). Your Ooma Telo can be restarted to remedy wireless problems as well as Internet connection issues and poor connections. To be proactive, try unplugging your Ooma modem every three months (Never reset; always reboot the router)
Conclusion
The Ooma Telo Router Login was all that was discussed. I sincerely hope that this article has been helpful to you, but if you encounter any problems when logging into your Ooma Telo Router, please feel free to leave a comment. I enjoy assisting everyone. Thanks!
👉Also Read